Continue to Benefit from SAP B1 through post go-live optimisation
Learn how to get the best Return on Investment from your SAP Business One solution through ongoing enhancement and investment beyond the initial implementation project.
ERP projects should always be undertaken to produce business benefits – helping your business grow revenues, enter new markets and reduce costs. Implementing an Enterprise Resource Planning (ERP) solution is often a significant undertaking. It requires a substantial investment—time, money and internal resources.
If you've invested in implementing SAP Business One, you might feel like you deserve to rest on your laurels for a while. System in – job done.
The truth is, once you have implemented a powerful ERP solution like SAP Business One, it's important to proactively maintain and enhance the solution to further scale your returns. SAP Business One provides a  fantastic platform for growth – a foundation solution that operates across your business (finance, inventory, logistics, CRM, manufacturing) and is ready for the next wave of business benefits delivered through IOT, machine learning and digital transformation. 
Whether you adopted SAP Business One a month ago or five years ago, it's never too soon—or too late—to explore ways to continue to derive value from your investment.
Being proactive post go-live is key to ROI 
Maintaining and developing your enterprise system post-implementation is an important way to deliver a positive return on investment. 
Proactive optimisation of SAP Business One improves ROI because it ensures the system remains secure, up-to-date and aligned to your business requirements. Failing to continually invest can turn your software into a liability rather than an asset.  
Leaders fear business interruption. But interruptions hit hardest when we don't take action to stay ahead of the curve. Waiting for problems or barriers to arise before responding is not a competitive strategy. 
When it comes to a poorly maintained enterprise system, business interruptions come in the form of downtime, data breaches and inefficient workflows.
Change is becoming a constant and your ability to evolve and adapt your processes, skills, products and services, and business technologies, is the difference between success and obsolescence. 
Top 3 post go-live optimisation steps your business can take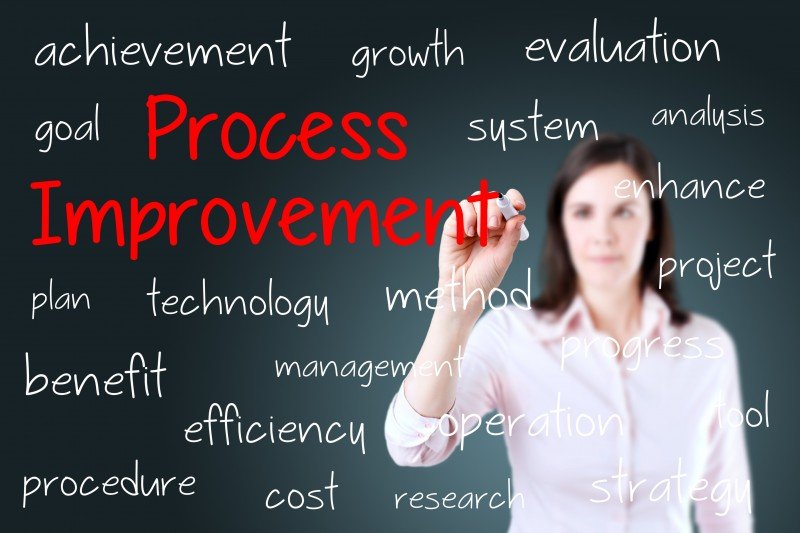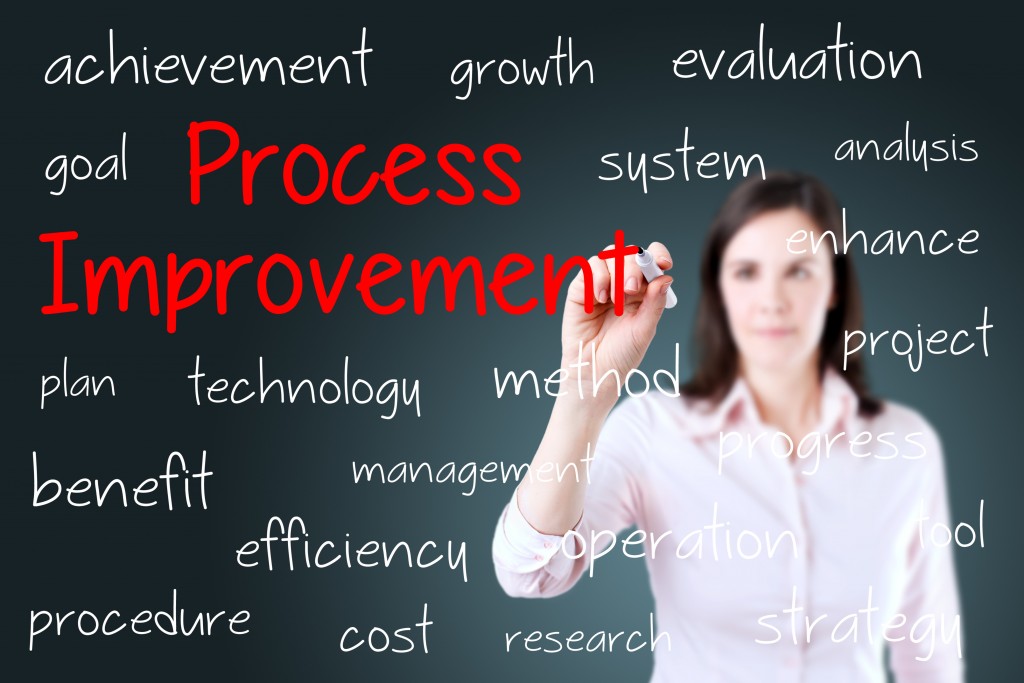 If you've committed to SAP Business One to help improve your whole-of-business process management, keep investing in your solution across these three areas to deliver value:
Maintenance and support:

Stay current on your annual maintenance, upgrades and support to ensure your solution is functioning optimally and you can access new versions and help when you need it. Without attention to maintenance, the system may not work as intended, your team will lose productivity when issues arise, and you can't achieve other improvements to your system such as complementary offerings.  A pro-active SAP Business One partner will be able to show you substantial returns on investment from your annual maintenance and support fees. As an example, the team at Leverage Technologies offers customer maintenance and support charter that focuses on providing value and constant improvement for our customers:

Increase user satisfaction

with unlimited support desk / help desk assistance to make sure support queries are answered in a timely and constructive way to maximise the user experience and build confidence in support outcomes.

Reduce the time it takes to complete tasks and improve user engagement with free user training

– web based user training to ensure that your SAP Business One users are maximising their use of SAP Business One. 

Automate your business

– take advantage of new technologies by upgrading to the latest version of SAP Business One.  

Complementary solutions:

As your business grows or you're ready to digitise and transform more aspects of your business, you can accomplish a great deal by

integrating applications with SAP B1

such as:

 E-commerce:

  open up new sales channels and attract new customers with integrated e-commerce. Reduce timelines for the sales, payment and delivery process to improve customer satisfaction with a fully integrated SAP Business One/e-commerce solution with up to date pricing, stock availability and order processing. 

EDI:

reduce processing time, errors and effort with EDI integration to/from your major suppliers and customers. 

Accounts Payable automation:

reduce processing time so that team members can focus on more strategic, value add tasks. Use OCR technology to scan, approve and automate the AP process. 

Inventory forecasting:

Improve customer service and cash flow by ensuring that your business holds the perfect inventory levels to ensure you are not over or understocking. Integrated inventory forecasting solutions further enhance standard SAP Business One functionality to help your wholesale distribution business grow without the growing pains.

Freight management integration:

reduce freight costs and ensure quicker delivery times with a fully integrated freight management portal. 

Expense management:

reduce the time it takes to process expense claims and ensure legal and tax compliance with integrated SAP solutions for expense management. 

Business intelligence and analytics:

better decision making starts with access to accurate and timely data. Reduce the time it takes to produce information for decision making with SAP in-memory database technology (HANA) and integrated Business Intelligence. Better access to data = better decision making.   

Training and configuration:

Training is an ongoing need as the solution's capabilities evolve and you grow your business with new employees in new geographies. Skilling your team will make them more effective in their roles and contribute to higher levels of job satisfaction. Also, you might need help to 'turn on' more features as you go, or configure extra dashboards, workflows and reporting to match new business structures. 
In addition to these three priority areas, another key improvement businesses should consider is moving to a cloud-based version of SAP Business One. If you originally implemented on-premise but you're keen to benefit from cloud infrastructure, security and convenience—make the investment to move your SAP Business One solution from on-premise to the cloud. 
From our experience, having led hundreds of successful ERP implementation projects, a high percentage of customers have further enhanced their use of SAP Business One with configuration and customisation of the end solution for specific requirements, industries and compliance. This requirement varies from ensuring that SAP Business One is seamlessly integrated with an existing application, or add-on, to writing code to build-out the solution to meet a niche requirement. Sometimes these developments are relatively small but they produce major business benefits. 
Fortunately SAP Business One provides development tools that allow custom features to be built within the system using the same interfaces and data. This ensures custom development work fits like a glove to your business needs and does not affect the upgrade path for SAP B1. 
SAP Business One provides a foundation for growth
The core SAP B1 modules provide a solid foundation for a better functioning business. But foundations need to maintained and built upon to create a structure that continues to meet your evolving needs. 
As you remove silos, gain new insights and save time through automation—you'll open up new possibilities. With operational and customer service improvements comes growth in your customer base, product lines, headcount or physical locations. 
For instance, many businesses find that adopting SAP Business One enables your business to:
Attract larger customers with specific requirements.

Better empower employees to work on high-value tasks.

Consider new channels to meet demand, like online sales.

Enter new geographies.

Start new entities or acquire other businesses.
[VIDEO CASE STUDY- Medical wholesaler expands footprint after streamlining business with SAP B1]
These developments will, in turn, influence what you need from SAP Business One in terms of:
The features you'll use, configurations, and reporting.

The support, training and technical expertise your team requires.

Integrations or custom additions to extend the solution's functionality.
Not losing momentum as a business requires evaluating your performance on a regular basis, setting new higher goals, and working towards them. Optimising your SAP B1 solution is part of that process: it helps ensure you can continue to reap the benefits of the solution day-to-day and as your business grows. 
Digital transformation is an ongoing evolution 
Just as digital transformation doesn't really have an endpoint, your enterprise solution is never really fixed in place. Innovative vendors like SAP are always looking for ways to enhance the security and functionality of SAP products. 
You may be happy with how SAP Business One is performing for you right now: but don't fall into the trap of setting the bar too low and not pushing to achieve stronger growth or more ambitious outcomes.
When things are good, it's a good time to act or plan ahead. An ongoing investment in optimising SAP Business One ensures you don't stagnate, you can achieve an even stronger ROI, and you're ready for whatever the future holds as your business grows or the market changes. 
We can help your business make the most of SAP Business One now and into the future. Discover how by phoning 1300 045 046 or email info@leveragetech.com.au.