Looking to get insight into your SAP Business One data – and all your data sources – for better decision making?


ZAP Data Hub for SAP Business One is the perfect solution for your data analytics and Business Intelligence requirements.
Leverage Technologies has partnered with ZAP as one of its preferred BI and data solution partners for SAP Business One.
SAP Business One customers with complex data, analytics and Business Intelligence requirements should consider ZAP Data Hub to access, integrate and present data for better decision making.
The challenges of reporting from multiple data sources are all too familiar to many businesses. Data located in different sources and different databases with different data structures… Data often manually collected, sorted into spreadsheets and manually extracted to a reporting tool like Microsoft Power BI…Such manual extraction throws up challenges of data integrity, time spent manipulating, reconciliation and testing analytics.
There is only one thing worse than not presenting up-to-date data: presenting incorrect data. Imagine decisions based on poor data that is either outdated or is based on incorrect data sets?
ZAP Data Hub extracts and integrates data from several different sources (ERP, CRM, Finance Systems, Excel files, etc.) and works in with its built-in BI visualization tools, or your existing visualisation tools such as Tableau or Power BI.
With prebuilt data connectors, data models and analytics for SAP Business One users; ZAP Data Hub allows for the speedy construction of a unified – single-source-of-truth – reporting environment so departments will make better use of their data.
Build your own analytics and reporting – ZAP Data Hub and SAP Business One lessens decision makers' reliance on IT departments (internal or outsourced) as the generator of reports; allowing those same departments to re-focus on matters of greater importance.

Save time and money – With its built-in data connectors for SAP Business One – and other leading ERP, CRM and finance systems – the highly-technical, hard and time-consuming work is done for you – by ZAP's software and Leverage Technologies. All data sets from SAP Business One are immediately recognised by ZAP Data Hub.

Make sure your data is secure – security is a hot topic these days – any system managing data requires high levels of security – and ZAP Data Hub offers all the security you would expect: physical (data centre/cloud), operational and application. Role-based security is available – even down to row and cell-based access. Auditing is also available.
The new age of data analytics requires multiple elements to be successful:
ZAP Data Hub and SAP Business One offers all of these features and a lot more.
The business benefits of using ZAP Data Hub with SAP Business One (HANA or MS SQL Server):
Improve customer service through access to timely sales, customer and inventory information.

Make better decisions with up to date dashboards and KPI's based on user role. Don't drown your users in data – give them highly relevant access to the data they need, when they need it.

Improve cash flow by providing your CFO with cash flow reporting, KPIs and dashboards to expedite cash flow decisions. Working capital reporting, average debtors days, liquidity ratios, current assets and liabilities, cash cycle over time (DSO+DIO-DPO) and more.

Motivate your team – Give your team access to data and analytics to help them do their jobs better
Use pre-determined user or role-based dashboards: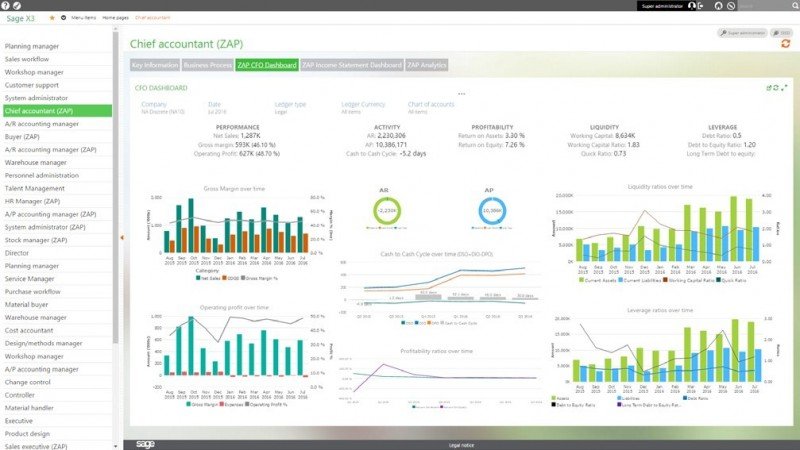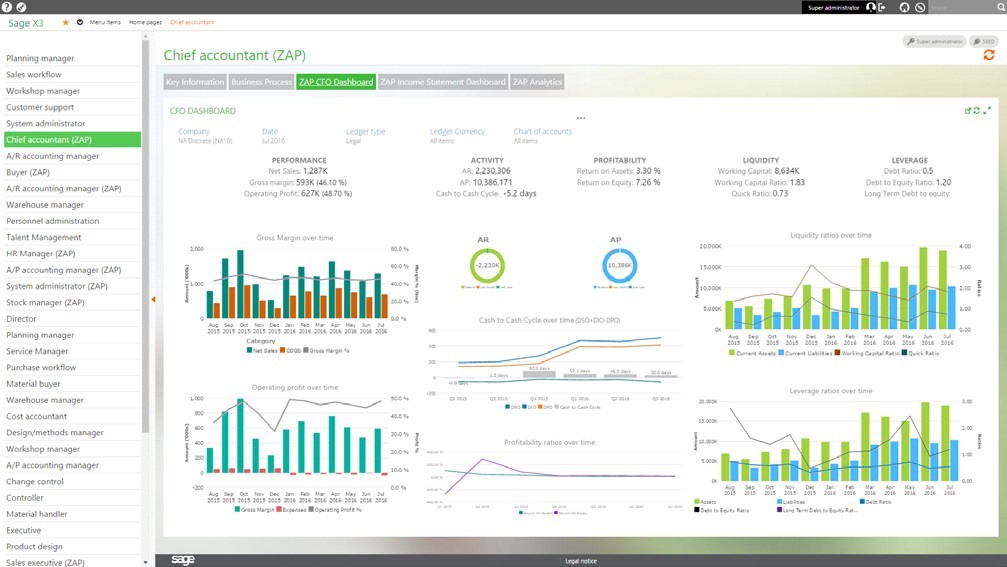 Monitor and report on key finance and financial performance business outcomes
Profitability
Liquidity
Operating income
Profit by business unit and geography
Gross Margin
Accounts receivable reporting
Accounts payable reporting
Financial ratio analysis
Cash to cash cycle comparisons
Debt and debt equity ratios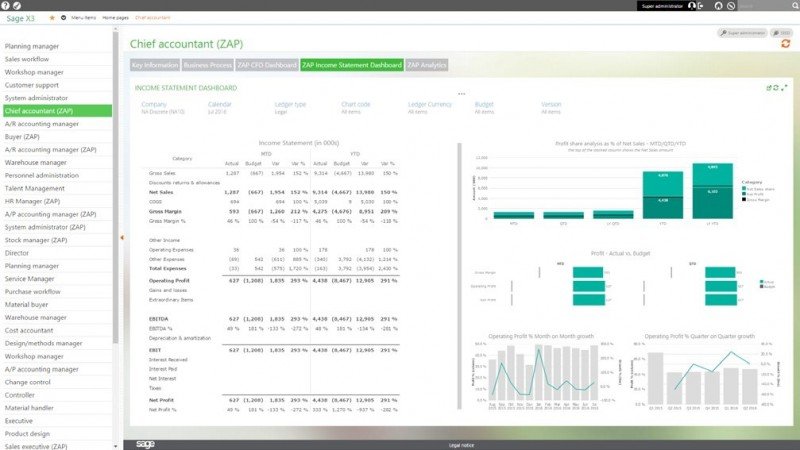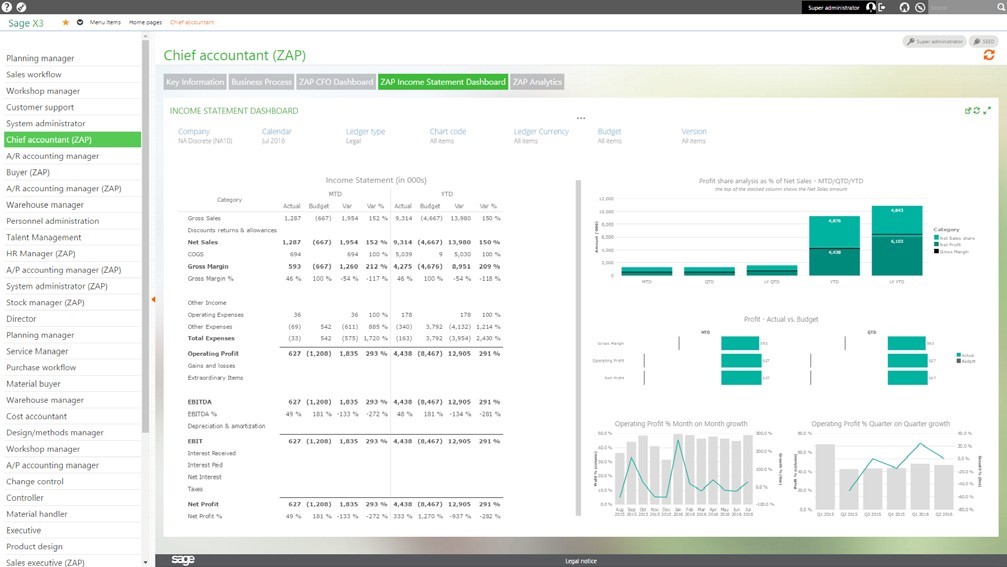 One of the key advantages of ZAP Data Hub is the ability to image row and column-based reporting – critical for financial reporting.  The income statement dashboard is a great reporting and analytical resource for the CFO and CEO. Drill through to additional detailed information/source data. Report by budget, profitability, business unit and cost centre.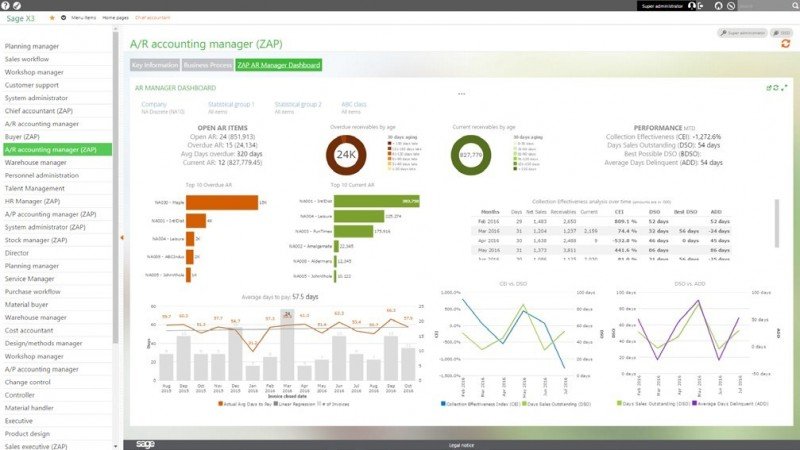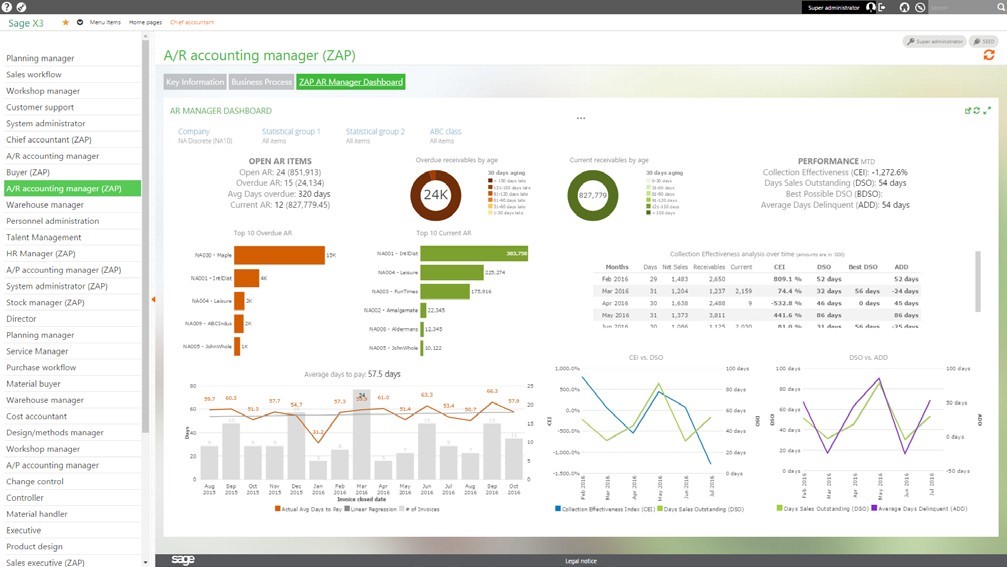 Improve cash flow with quick and accurate access to key business metrics including open AR, overdue debtors reporting, debtors collection metrics, best possible Days Sales Outstanding (DSO) for the selected month, DSO vs. Average Days Delinquent (ADD) and other AR-related analytics.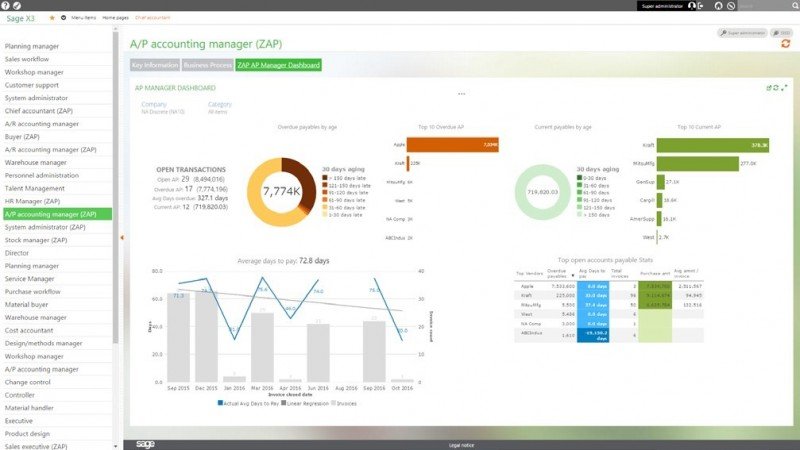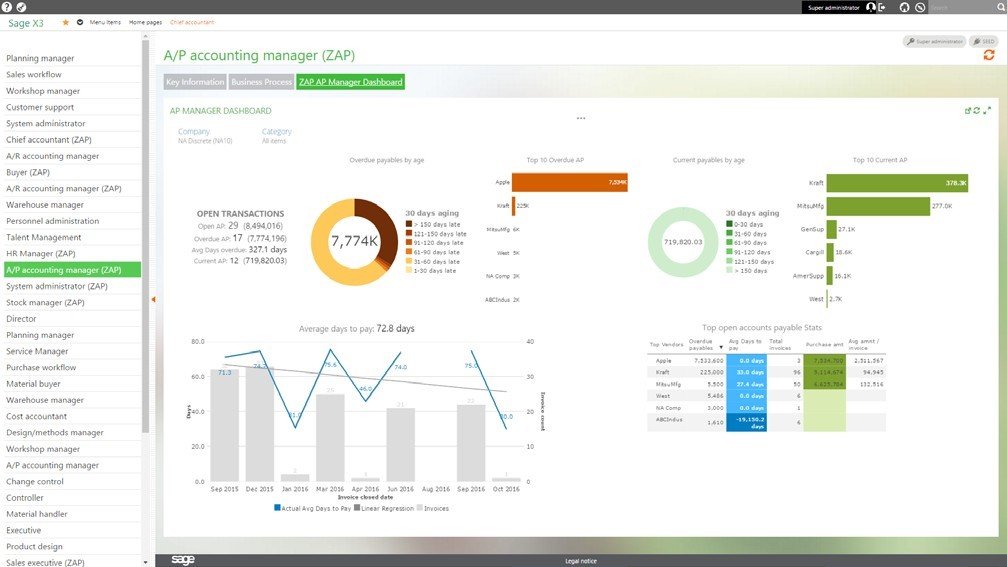 Manage suppliers and improve customer service with reporting and analytical tools to help with the purchasing and payment cycles. Overdue payables ageing, top suppliers by amount overdue, average days to pay, straight line linear regression trending and more.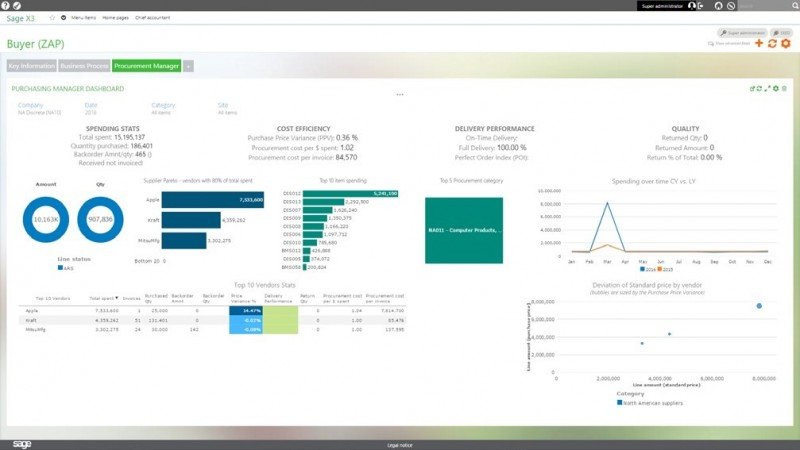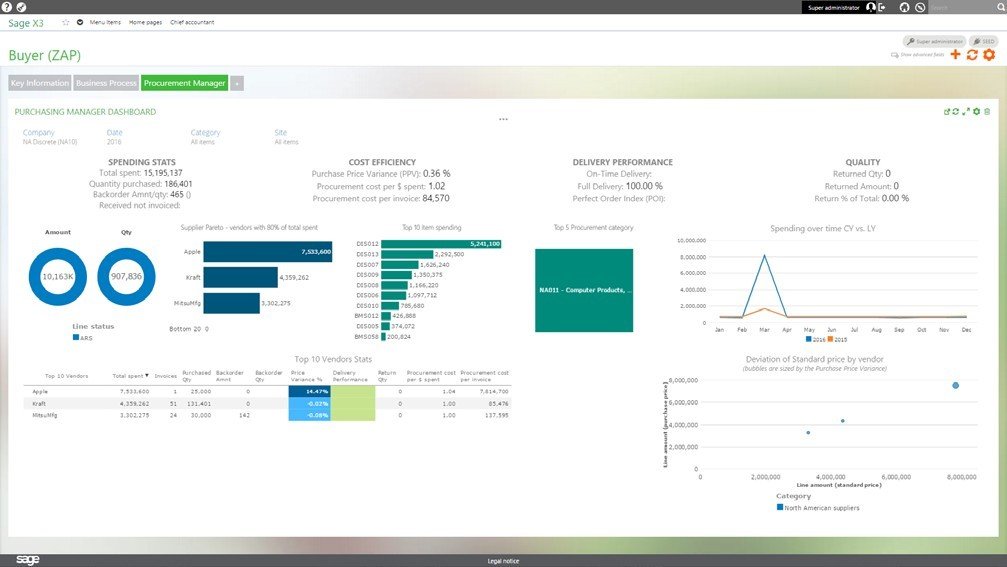 Ensuring that your business purchasing the right stock, at the right time to balance customer satisfaction (on time in full delivery) with holding the right stock levels is always a balancing act. SAP Business One uses Material Requirements Planning (MRP) and integrated tools like Netstock to better manage purchasing, forecasts and logistics. Complete these great SAP Business One features with ZAP Data Hub's procurement reporting dashboards to report and analyse spending statistics, supplier delivery performance, spending habits over time, cost efficiency ,purchase price variance, procurement cost per dollar spent and other procurement related analytics.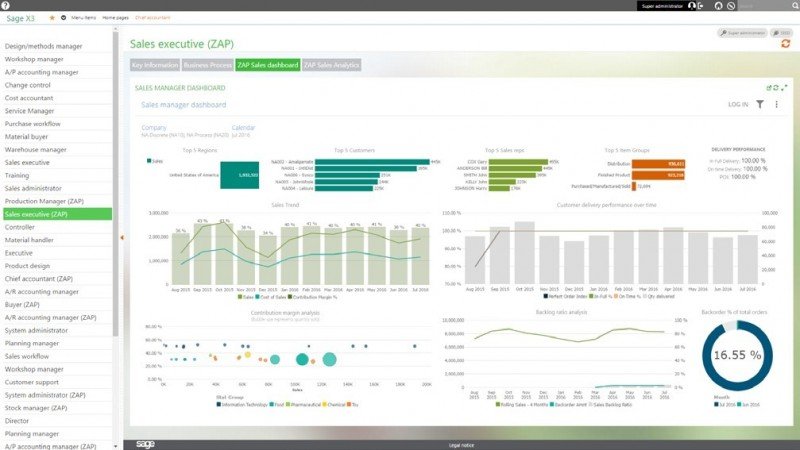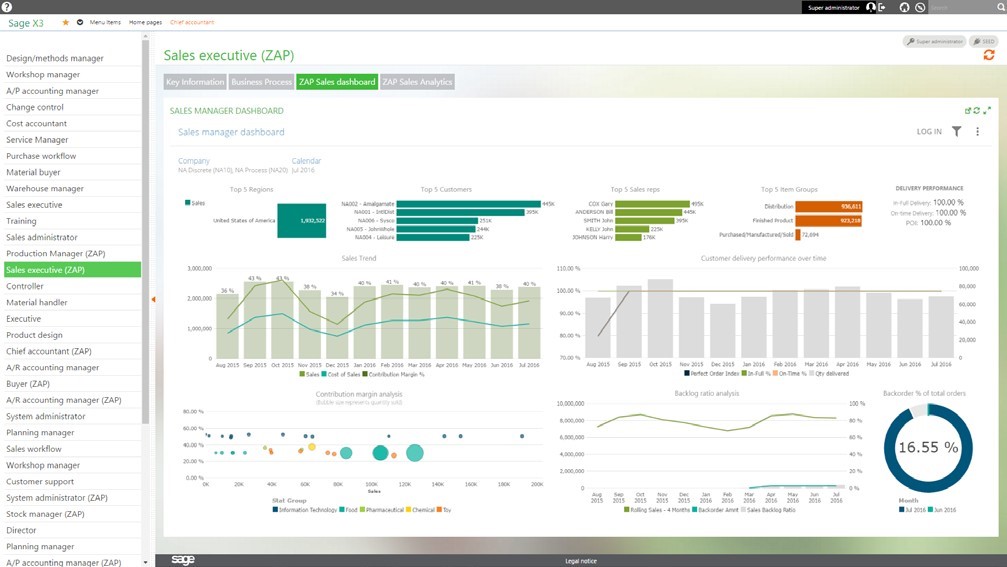 ZAP Data Hub offers sales director and sales manager views of sales-related analytics. Review sales by region, actual vs. target sales, customer sales statistics, top customer sales, sales trends and margin contribution with delivery performance. Improve customer service by providing your sales and customer service team with the information they need (in the office or on the road – mobility device) to make the right decisions for great customer service, increased revenue and better margins.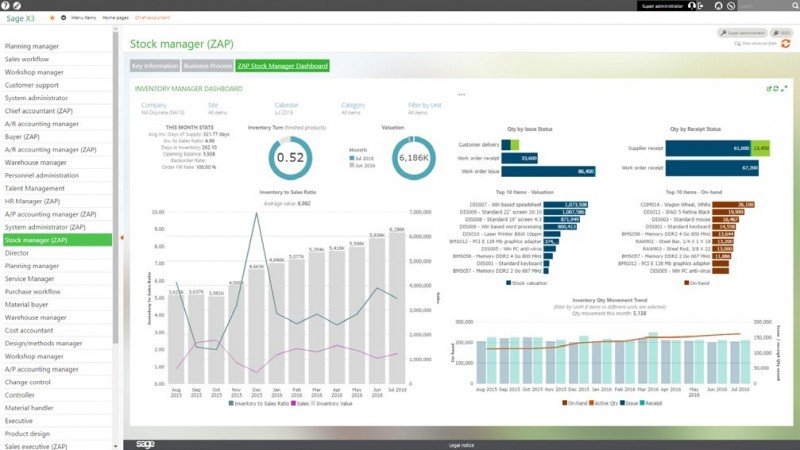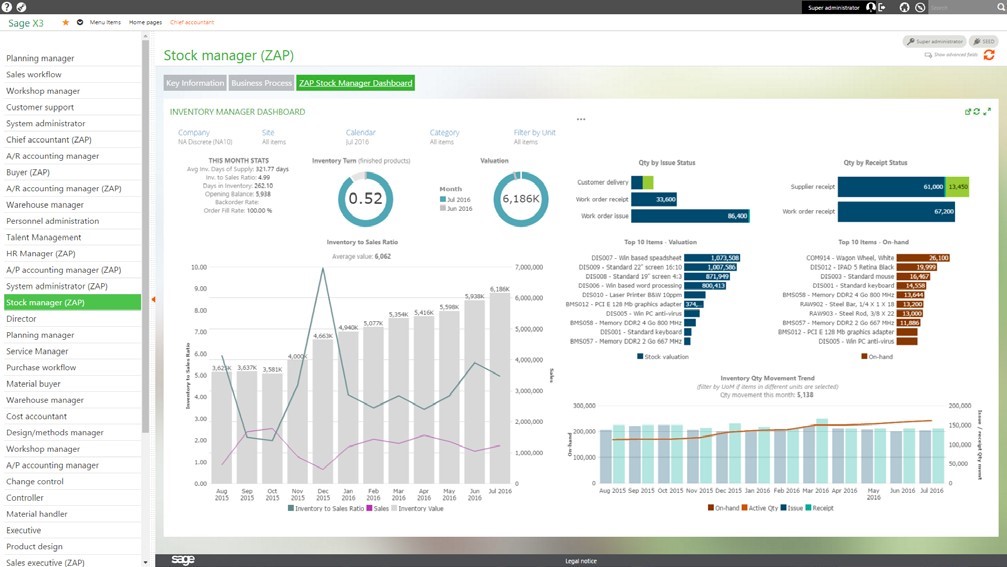 If you're in the business of holding inventory you will take no convincing to know the importance of data analytics, Business Intelligence and reporting associated with inventory management. Your logistics and supply chain manager will love the monthly inventory statistics, inventory to sales ratios, inventory valuation comparisons, top transaction types, slow moving inventory reports, inventory ageing and item analysis reporting. Reduce stock outs, avoid old and outdated inventory and reduce stock holding whilst maintaining great customer service with ZAP Data Hub.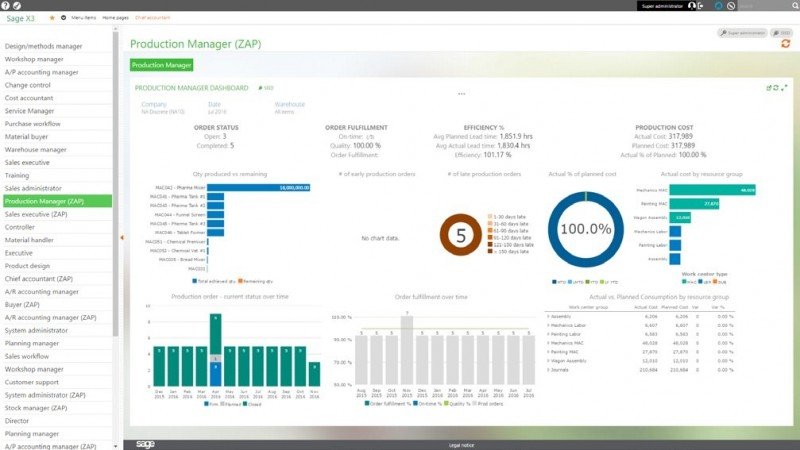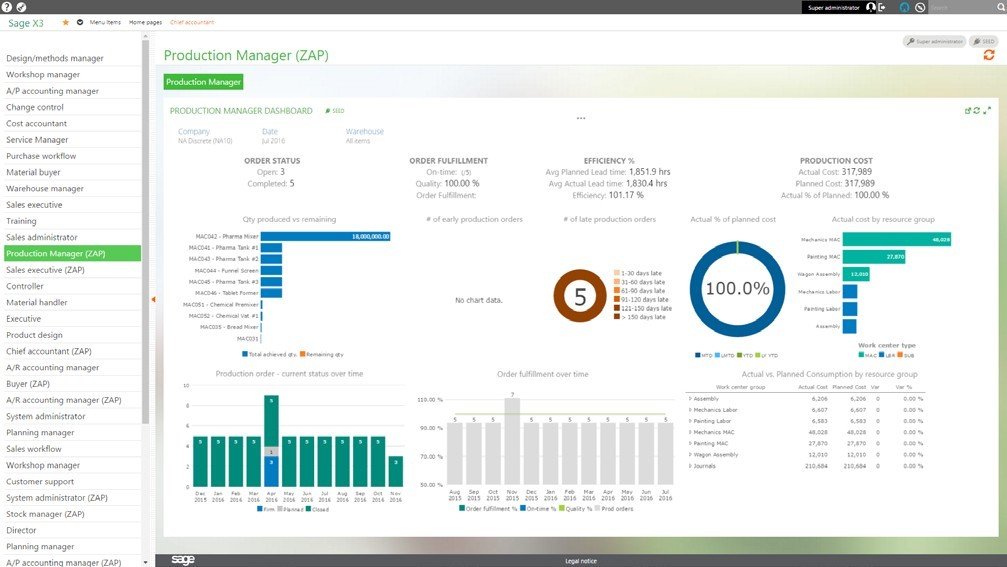 Production analysis and BI reporting is often overlooked but not with ZAP Data Hub and SAP Business One – monitor efficiency ratios, order status, order fulfillment, production cost and production order status over time to streamline your manufacturing processes.
10 Steps To Make Your Data Work As An Asset
SAP Business One Business Intelligence and Analytics – ZAP BI
CONTACT US
Talk to the team at Leverage Technologies (1300 045 046) today to get started with a review of your SAP Business One reporting and Business Intelligence requirements.
CONTACT US