Running a manufacturing business from A to Z with SAP Business One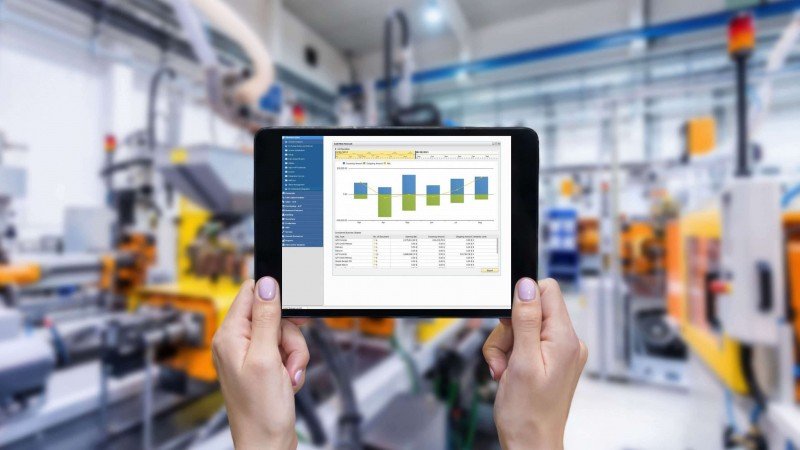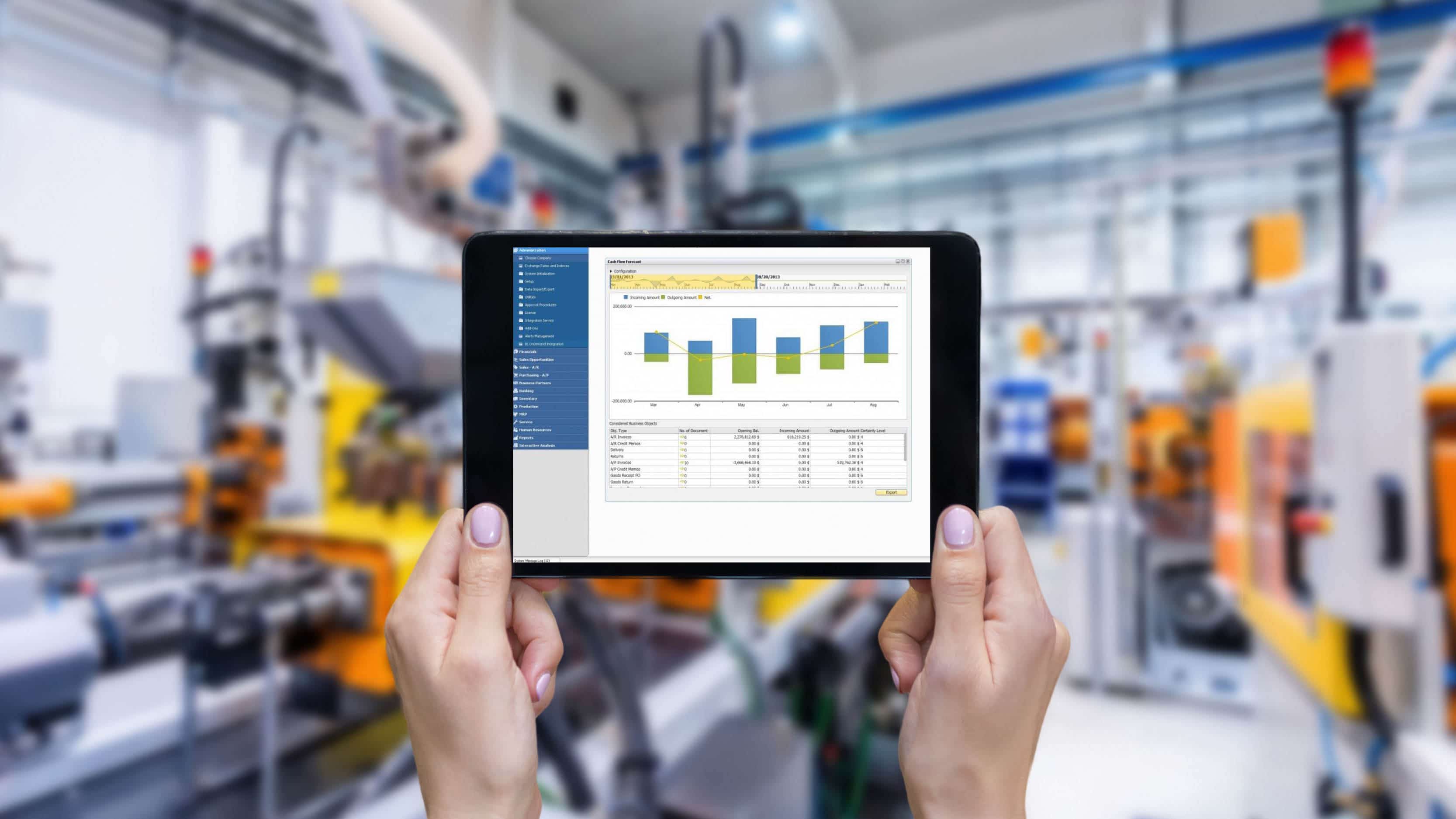 We recently wrote about improving your manufacturing business' cash flow with SAP Business One. Today, we are taking an in-depth view of how SAP Business One empowers manufacturing businesses (from light to more complex, process manufacturing) to reach their goals well beyond cash flow.
First of all, what are the key requirements for manufacturing organisations?
As a manufacturing manager, you are responsible for managing supply and demand. You will want to ensure that the right mix of raw materials is purchased to ensure on time, in full delivery of finished products to your customers.
This can be a complex process and very often is disrupted by unexpected or external factors, such as:
Long lead times from overseas suppliers;
Foreign exchange fluctuations;
Changes in raw material pricing;
Economic order quantities;
Management of resource (machines, labour);
Scheduling orders and resources to optimize the plan;
Raw material shortages;
Machine downtime;
Sick leave for staff.
The SAP Business One ERP system helps you manage the complexity of your manufacturing process to also consider unexpected external forces from customers, suppliers and partners.
How SAP Business One helps you manage the manufacturing process from A to Z (and beyond)
Customers want on time, in full delivery and your finance team wants minimal inventory holdings so that the business does not tie up cash in raw material or finished goods inventory.
As a world-class Enterprise Resource Planning for small and medium-size companies, SAP Business One helps you run a better manufacturing business. Here is how…
The standard manufacturing modules within SAP Business come out of the box and can be customised according to your specific requirements.
Complete inventory control – Batch and serial number traceability, bin locations, landed costs, multiple warehouses, min/max stock levels, multiple units of measure. Basically, everything you need to run your inventory and warehouse.
Purchase planning – Purchase orders, purchase history and supplier reporting.
Material Requirements Planning. Balance supply and demand with purchase planning "wizards" to manage Economic Order Quantity, min/max stock levels, lead times, purchase intervals and forecasts. SAP Business One will manage these complex calculations to show bottle-necks, recommend purchase orders and works orders for on time in full delivery.
Resource planning – Manage labour, machine and other resources with a rough-cut capacity plan using the resource planning module. Show bottlenecks and make amendments to the schedule to help you optimize planning.
Works orders – Planned and released works orders management. Include notes and instructions, resources and raw materials on works orders.
Bills of materials (with multiple different BOM types) – Sales, template, manufacturing and assembly bills of materials. These different BOM types help with kitting vs full production bills of material management. Include labour and resources on the BOM.
Manufacturing reporting – Multiple standard manufacturing reports and the ability to write your own reports.
These standard SAP Business One manufacturing modules can be further enhanced through integrated third-party solutions (add-ons):
Multiple solutions for Configure to Order;
Standard SAP Business One vs Add-ons
Your decision to use the standard SAP Business One manufacturing solution vs add-on Solutions like ProcessForce will ultimately depend on your requirements.
The out of the box manufacturing solution for SAP Business One has great functionality for small to medium-sized manufacturing companies. Furthermore, this functionality is offered at a relatively low price point and is quick and easy to implement, giving you a quick Return on Investment.
For companies using accounting solutions wanting to move to an integrated Enterprise Resource Planning solution with the standard manufacturing modules and not wanting to over-complicate the implementation of manufacturing ERP, SAP Business One is the perfect fit!
If your business grows beyond the standard SAP Business One manufacturing requirements, then it's is time to consider one of the integrated manufacturing extended solutions like ProcessForce.
As an example, ProcessForce offers:
Extended Manufacturing scheduling;
Recipe management;
Allergen management for the food industry;
Complaints management;
Routing;
Compliance management;
Team sheet management;
Extended quality assurance;
Extended batch management;
Bath recall;
These functional enhancements are typically required by larger, more complex, manufacturing companies.
How to find the right ERP for manufacturing
Your choice of manufacturing solution for your business will depend on multiple factors:
Functional requirements – What does your business require to run better?
Budget – Can be a limiting factor. Consider upfront costs including cloud fees, implementation and on-going support of your ERP solution.
Internal capacity to implement an ERP solution – How much resources do you have to manage the implementation and ongoing support of an ERP solution?
Industry – Whether your business is in process manufacturing, discrete manufacturing or Configure / Engineer to Order manufacturing, this will have an influence on your requirements.
Compliance – Companies in the food and beverage industry require HACCP standards for traceability, the medical industry needs TGA and FDA traceability. Once again, these requirements can have an influence on functional requirements
System maturity – What current systems is your business already using? More mature businesses that are second or third time ERP implementors are usually better prepared for an ERP implementation.
Conclusion
The team at Leverage Technologies has helped small, medium and large business across Australia to implement ERP solutions for manufacturing across multiple businesses and industries.
If you are confused about your choices, the ERP selection process or the next steps to help you run a better manufacturing business, please feel free to get in touch with our experienced team.
Call 1300 045 046 or email info@leveragetech.com.au today.