The most effective business management solution for biotechnology businesses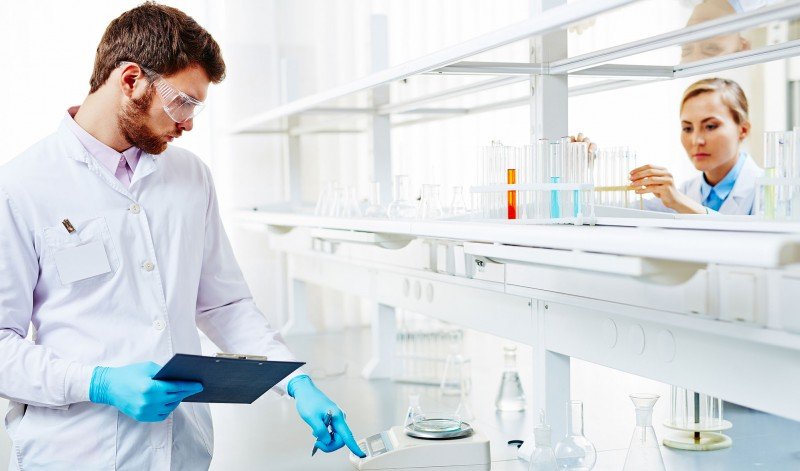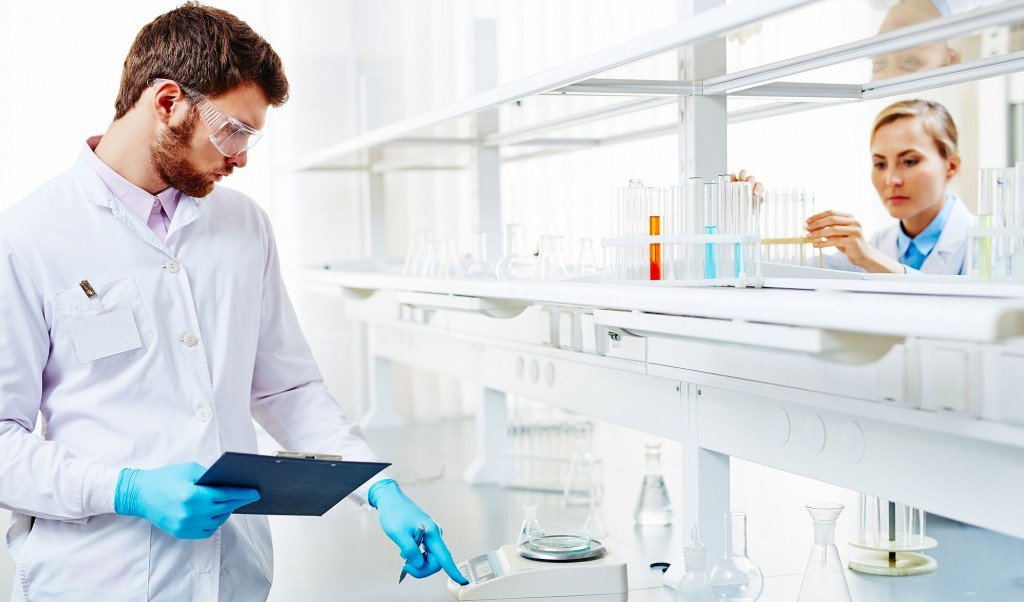 Learn more about the way SAP Business One combines with the ProcessForce application to give pharmaceutical and biotechnology companies a competitive edge.
The local life sciences industry is helping to deliver life-saving therapeutic and diagnostic products that contribute to improved health outcomes. 
A thriving network of innovative biotechnology and pharmaceutical companies are taking advantage of Australia's excellent research facilities, scientific talent, and increasing demand from the healthcare sector.  
Seizing opportunities and mitigating risk requires a systematic approach
While opportunities abound—with a multi-billion dollar, global market for quality products—success does hinge on business' ability to cater to niches and adapt to market demands quickly by applying new materials and technologies. 
That can be challenging in the face of increasing political instability, market volatility, and changing regulatory controls. 
Ausbiotech, the member body representing Australia's life sciences sector, called for an increase in R&D support for the industry prior to the 2019 federal election, pointing to the fact that confidence in the operating environment has dropped significantly (From 37% to 14%). In fact, an increasing number of biotech companies now believe the economic conditions and public policy are working against the industry.
With competing priorities in a difficult market sector, life sciences companies with their eye on continued future growth will benefit from a more systematic approach to business management. 
When it comes to system requirements for ERP solutions, biotech businesses fall into three categories:
Startup biotech companies looking to manage costs during the research and development phase. 

Mature biotech companies that have achieved regulatory approval and are shipping finished product to market but outsource all manufacturing to a contract manufacturer. 

Biotech businesses that manufacture and ship product – controlling all aspects of the supply chain and manufacturing as an internal business function. 
SAP Business One has a solution for biotech companies at each stage of their life cycle – startup, outsourced manufacturing and logistics, or in-house manufacturing and logistics management.
Total business management is key to mastering product and process quality
Biotechnology, pharmaceutical, nutraceutical, and healthcare businesses are no strangers to technology: many use cutting edge equipment and techniques to develop their products. 
However, global consultancy McKinsey finds that many pharma companies are thinking too small, when they need to initiate a comprehensive digital transformation of the entire company to leverage data and get the results they want. 
McKinsey argue that embracing digital wholeheartedly can dramatically enhance how businesses use data. For example, using technologies to better understand how their machinery, people, resources and processes combine to affect product quality and outputs, and using analytical tools to get real-time predictions and alerts to identify and mitigate supply risks. 
SAP Business One uses the HANA in-memory technology which allows companies to create and connect the digital enterprise across the entire organisation: finance, logistics, manufacturing and customer relationship management. 
Here's how the solution can be applied to companies at various stages of their lifecycle:
Startup phase
A biotech company in the startup (research and development) phase will have a requirement to closely manage shareholder funds. SAP Business One allows the creation of purchase orders with approval workflow and integration to SAP Concur for expense management. Further integration is available to Accounts Payable Automation tools. These solutions allow end-to-end management of the accounts and expense management process from purchase requisition to supplier payment. Furthermore, biotech companies in the startup phase of growth will need to keep a careful eye on cash flow. SAP Business One HANA has built-in cash flow forecasting analytics. This analytical cash flow forecasting solution uses SAP HANA in-memory technology to provide real-time cash flow forecasts. You can choose to review cash flow forecasts based on timeline, certainty of collection, and document type. This digital transformation provides real-time access to information for decision-making.
Mature phase
A biotech company that is shipping finished goods and has chosen to outsource manufacturing and logistics through a 3PL will require comprehensive integration of systems to the 3PL and contract manufacturer. This integration is critical to give you visibility across the company. The fact that warehouse management, logistics and manufacturing are outsourced does not change the requirement for accurate up-to-date information about inventory levels, purchases, work in progress and customer deliveries. SAP Business One uses open technologies to integrate to third party solutions across 3PL logistics and contract manufacturing. This provides seamless access to information for members of your team wanting to commit an order to a customer or chasing an urgent delivery. 
Large-scale phase
As a large-scale biotechnology company you might have made the decision to bring all logistics and manufacturing functions in-house. This implies that the company runs a full production and warehouse (or group of warehouses) facility. SAP Business One with full integration to ProcessForce offers a complete solution for finance, purchasing, CRM, inventory management (including batch management) and process manufacturing. The solution offers comprehensive traceability of raw materials, WIP and finished goods. Production planning and Material Requirements Planning assist in making sure that the right raw materials are purchased at the right time and that production is well-planned to avoid bottlenecks and delays. 
SAP Business One is a world-leading Enterprise Resource Planning (ERP) solution. The software allows you to manage all business functions on one platform, ensuring that data is captured, stored, shared, analysed and acted on more easily and accurately. 
An ERP solution made for companies requiring accurate inventory, traceability and manufacturing processes reduces manual effort, duplication and errors; increases efficiency and quality; and opens the door to more agile and effective ways of working.
The ProcessForce solution for SAP Business One combines seamlessly with SAP Business One to deepen its native production management functionality. For pharma and biotech businesses, this provides rich features for managing product data, production processes, quality control, traceability and complaints management.
SAP Business One and ProcessForce features deliver operational excellence
Ideal for the life sciences and medical industries, ProcessForce adds another layer of proficiency when it comes to managing process manufacturing with SAP Business One either on-premise or in the cloud. 
SAP Business One has native functionality including serial number and batch traceability, label printing, and powerful customer relationship management (CRM), purchasing, inventory, and financial management capabilities. 
Together with ProcessForce, you can align your business with your compliance obligations, demonstrating quality control and complete transparency at every stage of the value chain. End-to-end traceability and complaint management help you manage recalls and other issues promptly and professionally.
In addition, combining SAP Business One and ProcessForce will improve your ability to plan, adjust and continuously improve production processes with clarity on inputs, schedules, costs, customer needs, and the factors driving your profitability. 
Autonomous, optimised and audit-able processes await. SAP Business One and ProcessForce enable you to:
Expand and refine product information to meet regulatory and customer safety requirements.

Flexibly manage, scale and adjust even the most complex bills of material including yield planning, percentage weight-based recipes, and multiple units of measure.

Reduce waste and maximise resource-use with better shelf-life management and less downtime.

Create detailed, costed and multi-level Bill of Materials and routings, and a graphical scheduling tool, to ensure well-planned production and timely product delivery.

Run simulations of specific customer orders using advanced forecasting tools.

Analyse costs and efficiency at multiple levels with easy-to-digest reporting features.
[RELATED – 3 Ways SAP Business One will improve your shop floor management]
Choose SAP Business One and ProcessForce for pharma and biotech success
When you're competing in a global market dependent on innovation, the business and production processes that sit behind your product development efforts must ensure consistency, agility, and cost-effectiveness. 
For small to medium-sized pharmaceutical and biotechnology companies, the integration of SAP Business One with ProcessForce offers an unbeatable 'big picture' view of your business and essential functionality for advanced process manufacturing.
Want to learn more about implementing SAP Business One and ProcessForce in your pharmaceutical or biotechnology business? Call 1300 045 046 or email info@leveragetech.com.au.