Moving Your On-Premise SAP Business One To The Cloud: A Guide For Business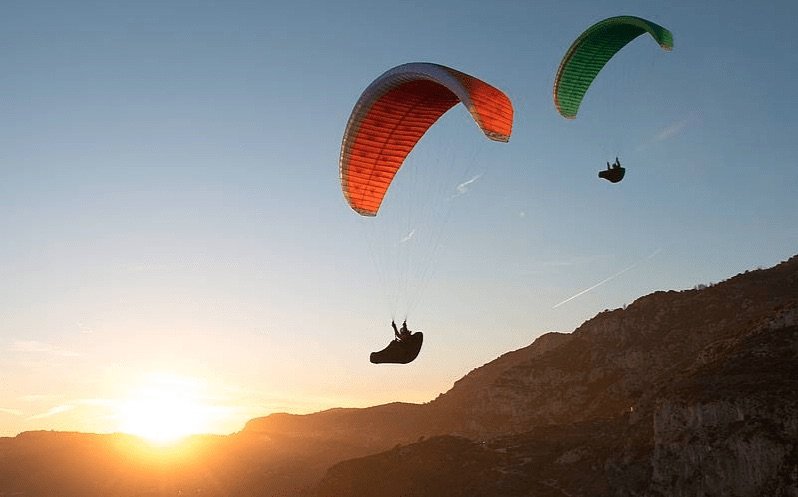 This blog is intended for existing SAP Business One customers with an On-premise SAP Business One implementation looking to move to the Cloud.
What are some of the reasons why you would want to move your SAP ERP system to the Cloud? What are the limitations of a Cloud-based system? What are the key steps to moving SAP Business One to the Cloud?
Here are the answers to these questions.
Let's start by reviewing why you might want to move your SAP Business One implementation to the Cloud.
Cloud-based SAP Business One: Is it the right choice for your business?
Here are some of the reasons why many businesses choose to implement or migrate their SAP Business One solution in the Cloud.
Outdated Infrastructure. You might have an outdated infrastructure – this is a great time to consider moving off outdated infrastructure into the Cloud. Why re-invest in additional hardware and infrastructure when you can pay monthly for your SAP Cloud provider to take the upfront cost and headache away from you?
SAP HANA. Is available On-premise or in the Cloud but, if you are going to invest in SAP HANA technology why not provide additional scalability by moving to the Cloud?
Ongoing cost of ownership. Yes, if you move to the Cloud you will be paying monthly for Cloud access, licenses, back-up etc. You would need to compare these monthly costs to the one-off CapEx costs and on-going costs associated with upgrading your existing on-premise infrastructure. Even for on-premise solutions, there is an ongoing maintenance (think of hardware upgrades and support agreements for example);
Access to computing power. Moving to the cloud will provide your business with access to computing power that was previously only reserved for larger companies. "So, what?" You might ask. Technology is changing so rapidly – Mobility, Artificial Intelligence, IoT, Business Intelligence – if you want to take advantage of these technological advancements you will need additional computing power;
A more agile environment. Scale up, scale down. Pay as you go/use technology. A Cloud environment allows you to add and subtract users as required.
Security. A lot has been published about security in the Cloud. Choose the right Cloud provider and it is highly likely that your Cloud ERP environment is at least as secure as your On-premise implementation of ERP;
New technology. Cloud will give you quicker access at a lower cost to new technologies – SAP HANA, AP automation, BI and more.
Now that we know what the advantages of moving to the Cloud are, let's look at some of the limitations that you might encounter and why moving your SAP Business One solution to the cloud is not for everyone.
Restrictions when moving any ERP solution to the Cloud
Internet access. If your business does not have access to fast, reliable internet then moving to the Cloud will not be a good idea. You need fast, reliable Internet to make ERP in the Cloud work for your business.
Ongoing costs. There are ongoing, monthly costs when moving to the Cloud. You will need to compare these monthly costs with your current On-premise costs, taking into account all current costs including IT staff, hardware etc.
Infrastructure. If your IT infrastructure was recently updated, then it is unlikely that you will be moving to the Cloud until you have fully depreciated those existing On-premise infrastructure costs.
Let's assume that a decision has been made to move your existing On-premise SAP Business One solution to the Cloud, what are the next steps?
Key steps to moving your SAP Business One solution to the Cloud
Decide private Cloud, hosted or public Cloud. SAP Business One offers you choice. Private Cloud assumes that you require your own server (or virtual server) in the Cloud. Usually slightly more expensive than public Cloud (whereby multiple instances of SAP Business One is hosted on a single server). Private Cloud has a few advantages over public Cloud. For example, you get more freedom of choice with regards to adding solutions, the timing of upgrades and the allocation of resources to your private server in the Cloud;
Third party solutions. Make sure that any third-party solutions that you use with SAP Business One are supported in the Cloud. Most solutions are supported in a hosted public or private Cloud environment, but it makes sense to double check and make sure;
MS SQL Server or SAP HANA. Decide whether you are planning to upgrade your SAP Business One environment to SAP HANA. Read the following blog to learn the differences between SAP Business One HANA and SQL version;
Web client. Moving to the Cloud presents a great opportunity to move your SAP Business One client to the web client – access from anywhere at any time from any device.
What about your SAP licenses?
This blog assumes that you are an existing SAP Business One customer moving from On-premise to the Cloud. As such, you will already have access to your On-premise licenses for SAP Business One. These licenses can be moved into a private Cloud or hosted environment. You will need to consider the implications for SAP HANA or MS SQL database pricing in the Cloud. Alternatively, the public Cloud and Software as a Service (SAAS) model gives you a different structure for your SAP Business One Cloud pricing.
Conclusion
Are there any major functional changes when moving SAP Business One from On-premise to Cloud?
From a user perspective, there are no material end-user functional changes between the On-premise and Cloud version of SAP Business One.
There are multiple "back-end" technical changes but the end user gets (essentially) the same functionality and a similar look and feel (web client).
SAP provides choice for customers – On-premise, private Cloud, public Cloud or SAAS – so that you, the user, can decide what option works best for your business.
If you want more information on moving your SAP Business One to the Cloud call us on 1300 045 046 or email info@leveragetech.com.au today.