Learn why chemical manufacturers need integrated systems and how SAP delivers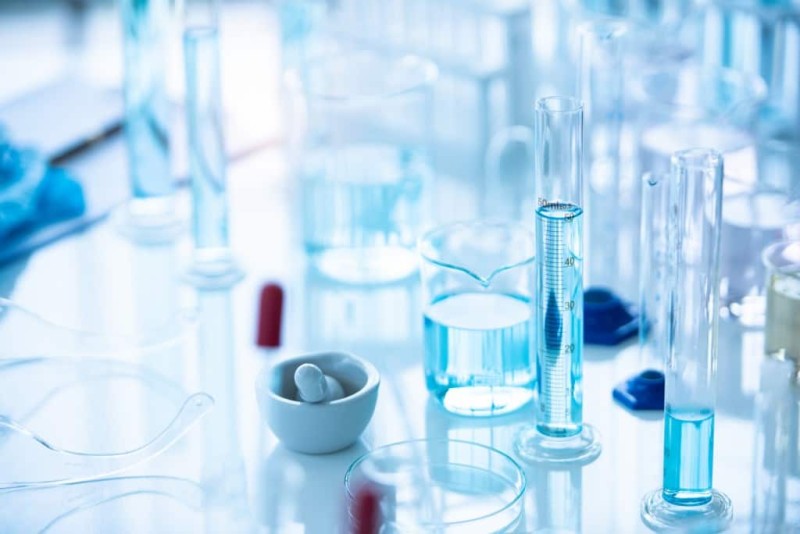 We delve into the challenges facing mid-sized chemical production businesses and how they can be overcome with SAP Business One and ProcessForce – an integrated solution for process manufacturing.  
Chemical production is essential to the creation of many commercial products like medicines, food additives, pesticides, cosmetics, paints, and plastics—items people rely on every day. 
It's an industry where safety and quality are paramount concerns, meaning the regulatory landscape for process manufacturers that produce chemicals is complex. But maintaining compliance, quality control, and traceability is the bare minimum.
Manufacturers of chemicals must also consider both new products and new business models to remain competitive in a more commoditised and regulated marketplace.
Ongoing success in Australia's multi-billion dollar chemical industry will likely be driven by several key factors:
Innovation:

the development of new advanced materials, processes, and products.

Better resource use:

less energy, less wastage,

more focus on sustainability

.

Integrated systems:

alignment from idea to execution and marketing, driven by technology.
Whether you produce basic or specialty chemicals, finding a way to create value and differentiate your products and business relies on doing all three things well. 
As process manufacturing businesses enter the mid-market range, standard systems and enterprise software are often found to be lacking. Sophisticated solutions are vital if the goal is to convert innovative ideas into recipes and formulas that move seamlessly into a well-oiled production process, combined with a high-level view of profitability and how well you're serving customers.  
Global software leader SAP offers a comprehensive solution that allows chemical producers to meet these more complex manufacturing and business process management requirements.
Scale and streamline chemical production with SAP Business One and ProcessForce
Mid-sized chemical production businesses must embrace digital transformation to enable gains in productivity, control over processes and quality, improved data analytics, and be a more responsive business.
A solution tailored for process manufacturers is SAP Business One integrated with ProcessForce. 
SAP Business One is an established yet progressive Enterprise Resource Planning (ERP) solution that's built on modern SAP HANA technologies and is designed to be highly flexible and extensible. 
SAP Business One core functionality includes an abundance of features for end-to-end business management, including finance, customer relationship management, purchasing, inventory, sales, service, reporting, and business intelligence. It includes features that help manufacturers enhance production and resource planning efficiency and batch traceability. 
While SAP Business One's core modules work beautifully, ProcessForce extends the SAP Business One manufacturing functionality with process-based industries squarely in mind. 
You'll benefit from richer product data; precise BOM and process management; tighter control of compliance and quality assurance; better batch control and traceability; improved scheduling and optimised operations; dynamic product costing; and complaint management. 
Built with SAP's own development tools, ProcessForce is smoothly and quickly deployed as part of your SAP Business One implementation either on-premise or in the cloud. 
Five features chemical producers will love about SAP Business One and ProcessForce 
Let's take a closer look at some of the functionality you can leverage when you combine the power of SAP Business One with ProcessForce for process manufacturing.
Product data management:

Knowing what goes into the products you produce is more important than ever. Data about products and how they move through your supply chain is clearer and easier to access with ProcessForce. For instance, you can categorise products and inventory groupings, define physical and chemical characteristics, manage package volumes and define country of origin. This increases the reliability of data, helps you improve resource use, and analyse product information for decision-making. 

Formula and BOM management:

It's simple to create a detailed Bill of Materials for your chemical production process to improve speed, accuracy, and cost-effectiveness of your operation, even when you have dozens of sub-assemblies with phantom items. This includes full formula scalability; percentage weight-based BOMs; yield planning and analysis; multiple units of measure within one BOM; and the ability to choose how items are managed.

Intuitive planning and scheduling:

Combine SAP Business One and ProcessForce and you'll have all the tools you need to manage time and resource limitations in your chemical production business. This includes dynamic drag and drop visual tools that allow you to manage production dates and priorities, monitor resource capacity, sort and block manufacturing orders and resources, assign tools and get alternative resource suggestions, manage interruptions better, and see the knock-on effect of changes across your operation.  

Incomparable traceability:

Track exactly where materials came from, how they moved through your system and who you sold it to so you can master quality control, customer service, and recalls. Customisable batch and serial number generation tools, shelf-life management, and batch genealogy trees enable you to visualise your inventory's journey from start to finish with visibility into complex product relationships. 

Superior quality management:

You'll be better equipped to avoid problems, systematise testing and reporting, and pinpoint the cause of quality control issues. Conduct tests at every stage from receipt at the warehouse, during production and pre-dispatch; use SAP Business One's alert functions to alert users if a test is required; specify complex testing rules and procedures; manage results and get data for reporting and analysis. Create non-conforming materials reports and certificates of analysis.
SAP Business One and ProcessForce will improve your capacity to run a smarter, leaner and more agile chemical production business.
Talk to one of our expert SAP Business One consultants about simplifying how you run your complex manufacturing business. Call us on 1300 045 046 or email info@leveragetech.com.au to schedule a demo today.