3 key reasons why SAP Business One is ideal for wholesale distributors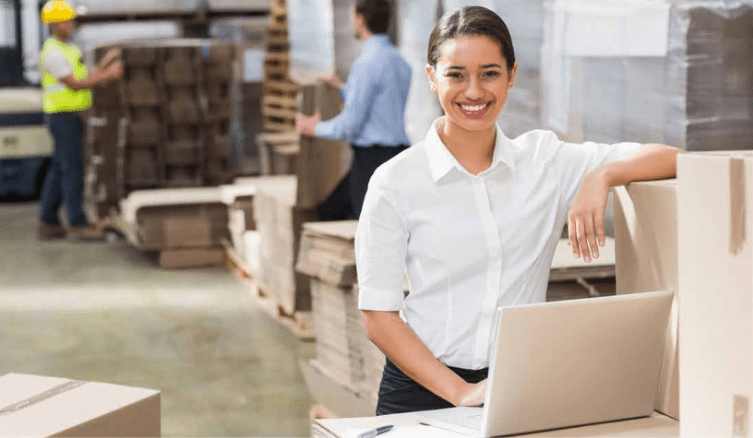 As a wholesale distributor, visibility is essential. To operate at your most efficient, you need complete visibility over your inventory and relationships with manufacturers, purchasers, and even other distributors.
With a solution such as SAP Business One, you gain visibility over your entire operation – including your warehouse and distribution centre. SAP Business One also integrates seamlessly with existing systems giving you a single source of truth for negotiating and managing contracts, coordinating payments, arranging deliveries, tracking inventory and much more.
At Leverage Technologies, we have implemented SAP Business One for several wholesale distribution businesses. Helping them transform their operations and discover new levels of productivity and efficiency.
Check our recent case studies in wholesale distribution:
Based on our experience, there are three essential features that make SAP Business One an ideal solution for wholesale distributors.
#1 – Integration with freight companies
Regardless of the size of your wholesale operation, manually coordinating individual deliveries, and then tracking these through to fulfilment, can be extremely challenging and error-prone. However, with SAP Business One you can automatically integrate your information with that of your nominated freight companies – meaning delivery requests can be made automatically, and freight can be tracked every step of the way.
Additionally, integrated reporting tools let you easily compare suppliers and their prices to negotiate better deals and identify opportunities to save.
By automating and streamlining the delivery process you can also strengthen customer relationships by providing accurate, real-time and detailed information on the status of their deliveries. This can also include lead times, economic order quantities, stock levels and specific shipping details.
#2 – Purchasing and inventory control
One of the greatest challenges for any wholesale distributor is balancing the amount of stock that's coming in, versus what's going out. Without an integrated view, it can be hard to extract meaningful insights or determine exactly how one particular area of the business is affecting another.
Even today, many wholesale distribution businesses operate with a disparate collection of silo-based accounting systems, warehouse management solutions, and other ad-hoc software and spreadsheets. To make accurate and informed decisions regarding new orders, you need access to reliable and integrated information in real-time.
SAP Business One does just that, the solution gives you accurate insights on inbound and outbound shipments, inventory levels and item locations. You can also run real-time reports, valuations, availability and pricing impact reports.
The material requirements planning feature means staff can effectively balance supply and demand, and ensure stock levels are correct. Similarly, SAP Business One's intelligent forecasting tools are great for predicting and managing future demand.
#3 – Accurate tracking, every step of the way
Every wholesale distribution business is built on the reliable and effective management of stock. To meet customers' expectations and operate as efficiently as possible, you need to know where your goods are at all times.
Today, thanks to the Internet of Things, it's possible to track individual items with far greater accuracy than ever before. By integrating remote tracking devices in the warehouse and distribution centre with a powerful system such as SAP Business One, you can gain considerable insight and control.
For instance, you can use:
barcode scanning and wireless scanner devices to ensure pick accuracy in the warehouse
stocktake data – including cycle counts – to ensure stock accuracy
and, bin location data to ensure stock accuracy and ease of picking for warehouse staff.
Conversely, your warehouse staff can also access accurate information relating to stock expiry dates and optimal stock levels.
Want to learn more? Chat to us today.
Leverage Technologies is a leading technology firm with specific and extensive experience in wholesale distribution.
To find out more about SAP Business One, book a free demo today by emailing info@leveragetech.com.au or give us a call on 1300 045 046.