5 key priorities when choosing inventory management software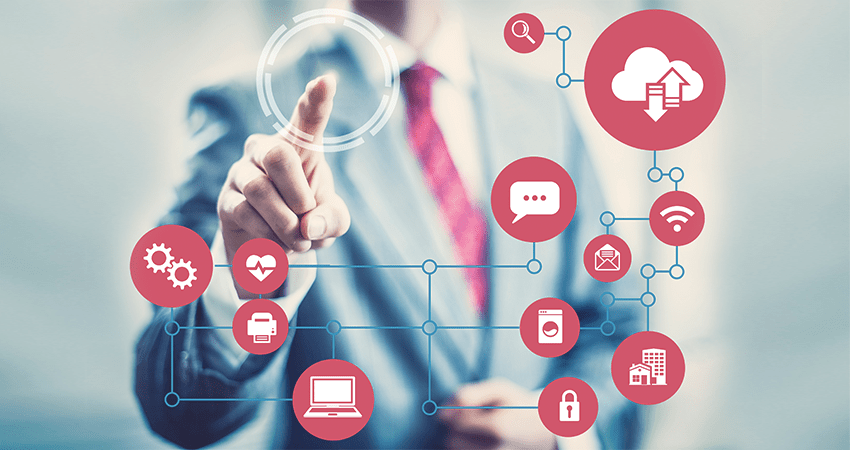 In the manufacturing, retail or distribution sectors, the way in which you manage and control your inventory can go a long way in determining your overall success or failure as a business.
As inventory is pivotal to your business' day-to-day operation, your inventory management solution can impact the speed with which you fulfil orders, your overall cash flow, and even your ongoing customer relationships.
At Leverage Technologies, we specialise in helping businesses understand their needs when it comes to inventory management – and recommend a solution to suit. Based on our experience, here are five steps manufacturing and distribution businesses should take when searching for an inventory management solution.
#1 – Determine your inventory management needs
Depending on your business' size and exactly which role you perform in the manufacturing and distribution space, you will have unique requirements when it comes to inventory management. As such, the most important step is identifying your unique needs and which features and tools matter the most to your business.
Ask your key stakeholders these questions:
What are the strengths of our current inventory management process?
What could we be doing better?
What are our key issues with regards to inventory management now? For instance, are we consistently over-ordering and paying too much for storage? Or do we never seem to have enough stock to fulfil orders in a timely way?
How ready is our business for a new software solution?
What key steps would we need to take in order to ensure it is used by our people in all our locations?
Once you've workshopped your requirements, it's important to document them and be up-front about your specific needs with any potential supplier. This will enable them to demonstrate how their proposed solution can meet your needs in detail.
#2 – Prioritise automation and ease of use
Regardless of how smart or comprehensive your inventory management solution may be, it will only succeed if your people start using it, and leveraging the insights it can provide. As such, it's important to ensure you're investing in a solution that's both easy to use, and also which automates as much as possible: removing in-depth manual processing for your teams, and lightening their workload.
Here is the story of how we have helped one of our Sydney-based customers streamline their inventory management with SAP Business One:
Today, a quality inventory management solution should also be cloud-based, and accessible via any internet-enabled device, so your people can securely login from their tablet, mobile or laptop – regardless of where they happen to be.
You may also want to think about how much training the system will necessitate – and how, when and where you will provide this training (or who you will engage to provide it on your behalf).
#3 – Think about integration
To deliver truly meaningful insights, any modern inventory management solution needs to be fully integrated with your other line-of-business systems. Only with truly integrated data can you make accurate decisions that are going to benefit the business as a whole.
Ensure that the solution – or solutions – which you include on your shortlist can all integrate with your legacy systems and provide you with the overarching insight your business needs.
#4 – Determine your budget
As with any large-scale investment, you need to work out your budget and think carefully about how you will generate a Return on Investment. Consider:
Will you purchase the solution as a capital expense, or will you acquire it as a managed service and therefore pay periodically (which can be a great option in terms of cash flow)?
Does the solution cater specifically for your business' size – or will you be paying for features that you simply don't need?
Can the solution be scaled over time as your business grows?
What are the support options available? Will you have to invest in extra resources internally in order to support the new solution, or will it be provided as part of the overall package?
To what extent will you need to customise the solution to suit your business? What impact will this have on the cost and timeframe?
#5 – Choose a reliable partner
When implementing any new software solution in your business, it's important to engage a technology partner you can trust. Be up-front about your requirements, and ensure that suppliers can confidently provide the answers you need.  You may also wish to allocate a team internally who can be responsible for sourcing the new solution and choosing the partner.
Ask any suppliers to:
Indicate their experience in your industry and why they are ideally suited to do this project.
Provide case studies specifically related to inventory management.
Demo the software solution and explain exactly how it will meet your needs.
Outline their process – including implementation, training and support.
Want to learn more? Chat with us today
We are a leading technology firm with specific and extensive experience in SAP Business One, as well as in broad inventory management solutions for manufacturing and distribution businesses.
To find out more about how we can help your business, or about SAP Business One, book a free demo today – give us a call on 1300 045 046 or email info@leveragetech.com.au.