7 ways SAP Business One can improve the manufacturing process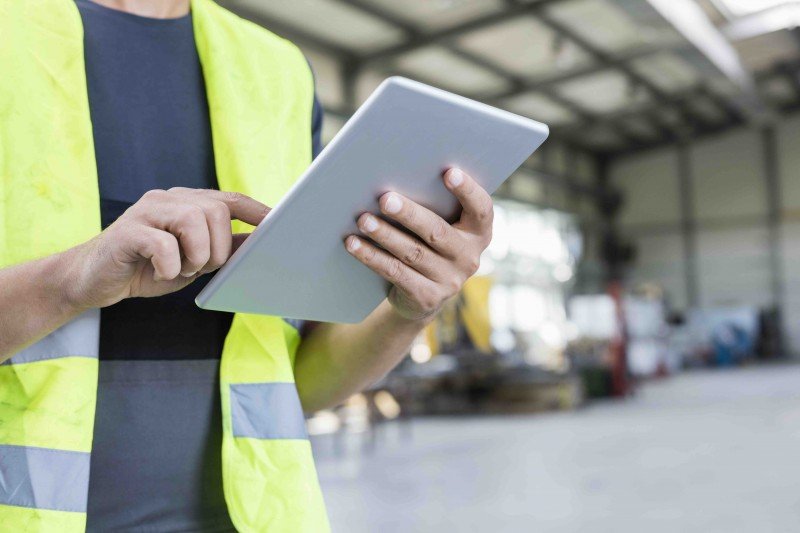 Right now, Australia has a thriving manufacturing sector – expanding at its fastest pace in 15 years, according to a recent article published in Business Insider. To succeed in this sector, businesses need clear and uninterrupted visibility over the supply chain and the ability to make rapid decisions. Streamlined processes and controls to keep costs down and scale production based on demand are also required.
However, all of this relies heavily on having a reliable and easy to use Enterprise Resource Planning (ERP) solution in place. With the right solution, you can optimise every aspect of the manufacturing process – including production planning, project management, process scheduling and even compliance – shrinking your total manufacturing costs by using an integrated platform.
At Leverage Technologies, we specialise in using SAP Business One to help manufacturing businesses meet their ERP needs. Following are seven ways in which we have seen this world-class solution streamline and improve the manufacturing process for small to mid-size manufacturers.
#1 – Greater supply chain visibility through overarching data
In manufacturing, visibility is a precious commodity. The more you know about your supply chain and your inventory levels, the better you are able to control costs, respond to customer demands, and prevent problems from escalating.
With SAP Business One, you can bring together all of your business' data, gain visibility across your supply chain, and make far more informed, data-led decisions that can help you increase profits. Because it's an integrated application, it reliably synchronises your warehouse management, production, sales, and financial accounting data. It also automatically values every goods movement and cost and price change, eliminating the need for manual interaction with its associated errors and costs.
Plus, the data is updated in real time, so the reporting functions yield accurate insights, enabling you to meet customer demand and expectations.
According to SAP Performance Benchmarking, manufacturing businesses that use SAP Business One experience an 8% increase in plan adherence, as delivery dates are integrated with material availability and real-time manufacturing conditions. This can have significant flow-on benefits, including improved customer service and cost savings.
#2- Fewer bottlenecks, as sales are linked directly to inventory
With SAP Business One, you can automate and streamline the sales order process, by ensuring all sales orders are linked directly to real-time inventory data.
This means you can perform instant availability checks and track item stock levels with real-time visibility of the inventory you have "available to promise." The software provides you with quantity details, adjusted by what is already committed to other customers, incoming purchases, and production orders.
SAP Business One also records goods receipts and issues in any of your warehouses and also allows you to track your stock transfers from one warehouse to another. If your stock levels are adjusted for any reason, your inventory accounts are immediately credited or debited and applicable inventory variances are accounted for as soon as a stock movement is posted.
Check out how we have helped Queensland-based high-voltage switchgear manufacturing firm, Noja Power achieve a more streamlined manufacturing environment with SAP Business One.
When a sales order is received via SAP Business One, the system will automatically check for availability in your warehouse. If the items are confirmed as being available, then the quantity is committed in the inventory – preventing overlap from concurrent orders and ensuring your order and inventory levels match up. The information is then made available to your warehouse staff, who can remove the products from the warehouse ready for dispatch. Once an order is collected from the warehouse, it is also then entered into the system – and the reduction in inventory is automatically registered.
#3 – Production stays on track thanks to material requirements planning (MRP) functionality 
Through the material requirements planning (MRP) functionality in SAP Business One, you can maintain an optimum production plan for multilevel production processes. This support replaces informal, ad hoc production scheduling with a structured process that uses data from various sources to create an accurate picture of your production and supply chain.
It adds resource information to requirements planning so you can incorporate machine capacity. This data could come from your bills of materials, inventory data, scheduled production and purchase orders, or from actual and forecasted orders.
Using the MRP wizard feature in SAP Business One, you can specify timelines, stock and data sources to be considered in planning. SAP Business One uses this data to make recommendations regarding your material needs, including what you'll need, and how much and when, as well as your resource requirements. Once these recommendations are reviewed, you can then generate the production and purchase orders needed to manufacture a final product in the quantity and time specified by the production schedule. This takes into consideration all requirements for product components and resources.
#4 – Materials are correctly allocated and waste is eradicated
To ensure you are operating efficiently across your supply chain, relying upon work orders and bills of material (BOMs) is vital.
SAP Business One integrates your work/purchase orders and BOMs to help ensure your materials are being correctly allocated, and waste is being minimised. You can set up and use BOMs for production, assembly and sales, and can also include resources in all BOM types. A resource might be equipment, enabling you to record capacity, or text, such as specific instructions. For example, with a production BOM, you can document the type, quantity, and price of materials needed to manufacture the final products, the key resources needed, and specific routing instructions as well as the quantity available.
Once your BOMs have been defined, you can also create and release production orders. Component and resource needs, costs, and materials available are automatically added to your work orders. This enables you to accurately allocate raw materials and resources to products and support for volume control. You can also initiate and track the production process and move the materials used in the process through your organisation.
#5 – Create instructions on a works order to assist users on the shop floor, by providing detailed instructions on the manufacturing process
In the manufacturing sector, you rely heavily on the quality of your end product, as well as the ability to get it produced quickly and efficiently as possible. Today, a lot of this comes down to having the right technology in place on your shop floor. 
In the past, manufacturing workers would have to rely on hard copy instructions when producing products on the shop floor. When it came to designing and creating detailed products – or when changes were required along the way – this system could prove inefficient and difficult. It also presented scalability issues, and meant processes and systems couldn't be easily transferred from one shop floor to another.
With SAP Business One, however, manufacturing instructions and processes can be provided directly to workers via the one, centralised system. This means instructions and guidelines can be shared consistently amongst different teams of workers, and updated naturally and easily, in real time, as changes are required.
SAP Business One also enables accurate workflow management – ensuring appropriate instructions are being followed, and that work is being done on time and in accordance with the correct protocol.
By providing workers with centralised electronic information on the manufacturing tasks they are undertaking, manufacturers can significantly increase efficiency, as less time is needed to action specific orders or make change requests. Workers can also more efficiently share information and ensure consistencies in production, and can also reduce the time required to develop, build, test and release new products
As technology plays an increasingly important role in manufacturing – with the use of automation and artificial intelligence – having centralised systems for guiding and tracking shop floor activities will become more and more imperative.
#6 – Use barcode scanning to ensure pick accuracy of raw materials to be allocated to a job
As a manufacturer, you need to manage and monitor a whole raft of assets in various locations. Staying on top of these assets, and tracking the flow of inventory across your supply chain, can be extremely time consuming and prone to error – especially if you are still using manual processes to do so.
It's for this reason that today, many manufacturers are implementing barcode scanning to realise considerable efficiencies and cost savings across the supply chain.
With barcode scanning in place, inventory items have a unique label that means they can be scanned at various points – for instance, when entering or leaving the warehouse. When this information is integrated with overarching technology such as SAP Business One, it means data associated with specific inventory can be recalled very quickly and easily – with just one scan.
For manufacturers, barcode scanning can deliver enormous efficiencies and considerably reduce manual data entry.
It can also provide significant visibility across the supply chain, with the ability to very rapidly determine where a specific item is at any point in time. This information can also be used to drive greater overall operational efficiency.
By implementing barcode scanning with SAP Business One, your inventory not only becomes far more auditable. It also becomes more secure. Barcodes promote theft deterrence, and can also help you reduce loss and liability.
#7 – Superior inventory control
Inventory represents one of the largest expenses for many small and midsize businesses. Balancing accurate inventory management with cost-effective production is crucial for delivering on promise and keeping customer satisfaction high. The SAP Business One application offers best-practice functionality to help you meet your inventory and production management requirements.
In order to improve on-time delivery and reduce shortages without maintaining surplus inventory, businesses need an integrated application to manage inventory accurately across multiple warehouses and locations. The application should provide a number of inventory valuation models and support consignment and drop shipping. It should facilitate core production planning, including material requirements planning and production orders management, and provide multiple types of bills of materials (BOMs).
It should also give you real-time access to accurate information on inventory and production orders from your desktop or mobile device, whether you are in the office, at the warehouse, or at a remote location. SAP Business One provides exactly this kind of support.
Why choose Leverage Technologies?
Leverage Technologies has extensive experience in the manufacturing sector. We've proven, time and again, that we can quickly and efficiently implement low-risk, best-practice ERP solutions, and that we can deliver a lower cost of ownership for our clients.
Plus, when you choose to work with Leverage Technologies, you gain access to a team with extensive, shop-floor experience, and we can also offer manufacturing guidance to help you enhance your overall operational efficiency.
To find out more about SAP Business One, book a free demo today – call us on 1300 045 046 or email info@leveragetch.com.au.